Between the long stretches of road and the warm summer sun on your skin, its understandable why so many motorists in Florida choose to ride a motorcycle. According to World Atlas, Florida actually has the second highest number of motorcycle registrations in the nation. In fact, the state of Florida reported 574,176 registered motorcycles in 2014. With a population of 20.98 million, that amounts to a ratio of 33 people per bike.
Unfortunately, Florida has also been named the most dangerous state to ride a motorcycle - five years in a row. What's causing all of these accidents? Well, there's plenty of speculation about the cause, but many signs seem to point back to Florida's treacherous roads. Today, we're going to be breaking down some of the most dangerous roads for riding a motorcycle in Broward County - and how you can stay safe on them.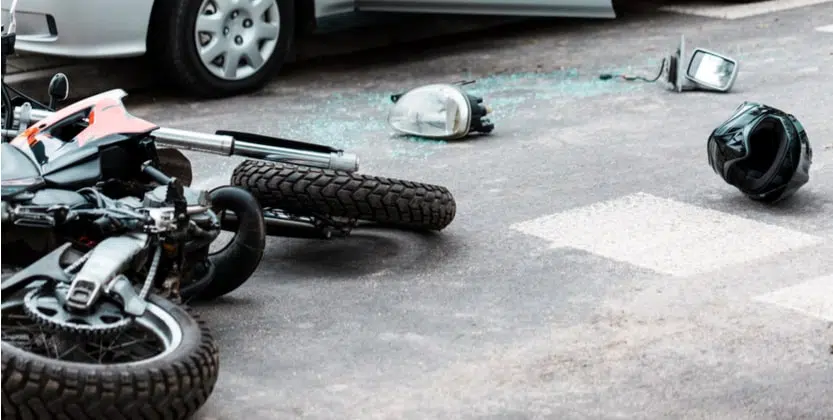 Broward's Deadliest Roads
Between 2013 and 2015, 1,501 traffic fatalities occurred across just 97 specific stretches of Florida road. Over 19 percent of all traffic fatalities in the state occurred across only 568 miles of road. For perspective, Florida is home to 271,024 road miles.
Broward County ranks second in the state for the most deadly road segments, with 14 stretches of road that are a repeated hot spot for accidents. This is no surprise - in 2018, Broward experienced 40,724 total crashes and 204 traffic fatalities, second only to Miami-Dade County. If you're a motorcyclist, you'll want to avoid - or be very wary - on these roads.
1. Florida State Road 822
A 2.28-mile stretch of Sheridan Street, also known as Florida State Road 822, is the deadliest in Broward County. With 4.39 fatalities-per-mile, this stretch of road borders Dania Beach and Hollywood. As a major arterial highway, Sheridan Street provides a convenient connecting route between Interstate 95 and U.S. Highway 1, both of which have existing reputations as dangerous Florida roadways.
2. State Road 7
The county seat of Broward County, Fort Lauderdale is home to the longest road segment with the most fatalities in one stretch. A 9.09-mile portion of State Road 7 located near the Melrose Park neighborhood, also known as U.S. Route 441, experienced 29 fatal crashes in just a two-year period. This stretch of U.S. 441 receives approximately 48,000 vehicles daily, posing a serious threat to motorcycles.
3. Atlantic Blvd. and U.S. 1 Intersection
The intersection of Atlantic Boulevard and U.S. 1 is constantly bustling with traffic. But, it's not just vehicles making their way across these streets. This popular intersection hosts a plethora of pedestrians, bicyclists, and motorcyclists. In 2015 alone, the intersection of Atlantic Blvd. and U.S. 1 saw more than 6,000 accidents.
4. I-95 Northbound from Miami-Dade to Broward County
At first glance, this location might seem a bit vague. I-95 runs along the Atlantic coast for 1,926 miles, through 15 states. However, the stretch going from Miami-Dade County north to Broward County is considered especially dangerous. From Miami Exit 1A through Deerfield Beach, 1.73 fatal accidents occur per mile.
What's Behind the Increase in Fatalities?
The National Highway Traffic Safety Administration (NHSTA) offers a variety of explanations as to why specific stretches in Broward County experience a heightened amount of accidents. For one, the high amount of traffic should be taken into consideration, with roads such as Interstate 95 getting over 300,000 drivers a day. Other explanations include an increased amount of distracted driving, with drivers using their cell phones or navigation systems while driving.
For motorcyclists, it is important to always remember that motorcycles don't provide the security of seat belts, air bags, insulation, and the safety of the structure of an automobile. Motorcyclists are vulnerable to the mistakes made by other drivers. People are accustomed to blaming motorcyclists for accidents, but in actuality, more than 2/3 of Florida motorcycle accidents are caused by drivers of other vehicles. Many people on the road are distracted and may not see the motorcyclist sharing the road with them, especially when roads are heavily congested.
Staying Safe as a Motorcyclist in Broward County
In 2000, Florida repealed its helmet law, allowing motorcyclists to decide for themselves if they wish to wear a helmet so long as they're over the age of 18 and carry motorcyclist insurance. In a report by AAA, it is estimated that only 47 percent of Florida riders wear a helmet while on the road. While helmet usage cannot control other drivers on the road, it can help keep motorcyclists safe.
If you're heading out to ride in Broward County, bear these tips in mind:
Only ride with other trusted bikers
Take breaks when you become tired
Talk to friends and family about motorcycle safely
Take extra care when sharing the road with commercial trucks
Keep your motorcycle updated by regularly taking it to a mechanic
When possible, avoid notably congested roads and take side streets instead
Wear a helmet and other protective gear, such as thick shoes, long sleeves, and goggles
Most importantly, be sure to stay alert. In the case you're unfortunate to suffer a motorcycle accident in Broward County, contact the motorcycle accident injury attorneys at Weinstein Legal. Your safety - and right to compensation when your safety is robbed - is our top priority.