Want to know your car accident rights?
Many of us will have to deal with an auto accident at some point in our lives. They are, unfortunately, quite common in the United States.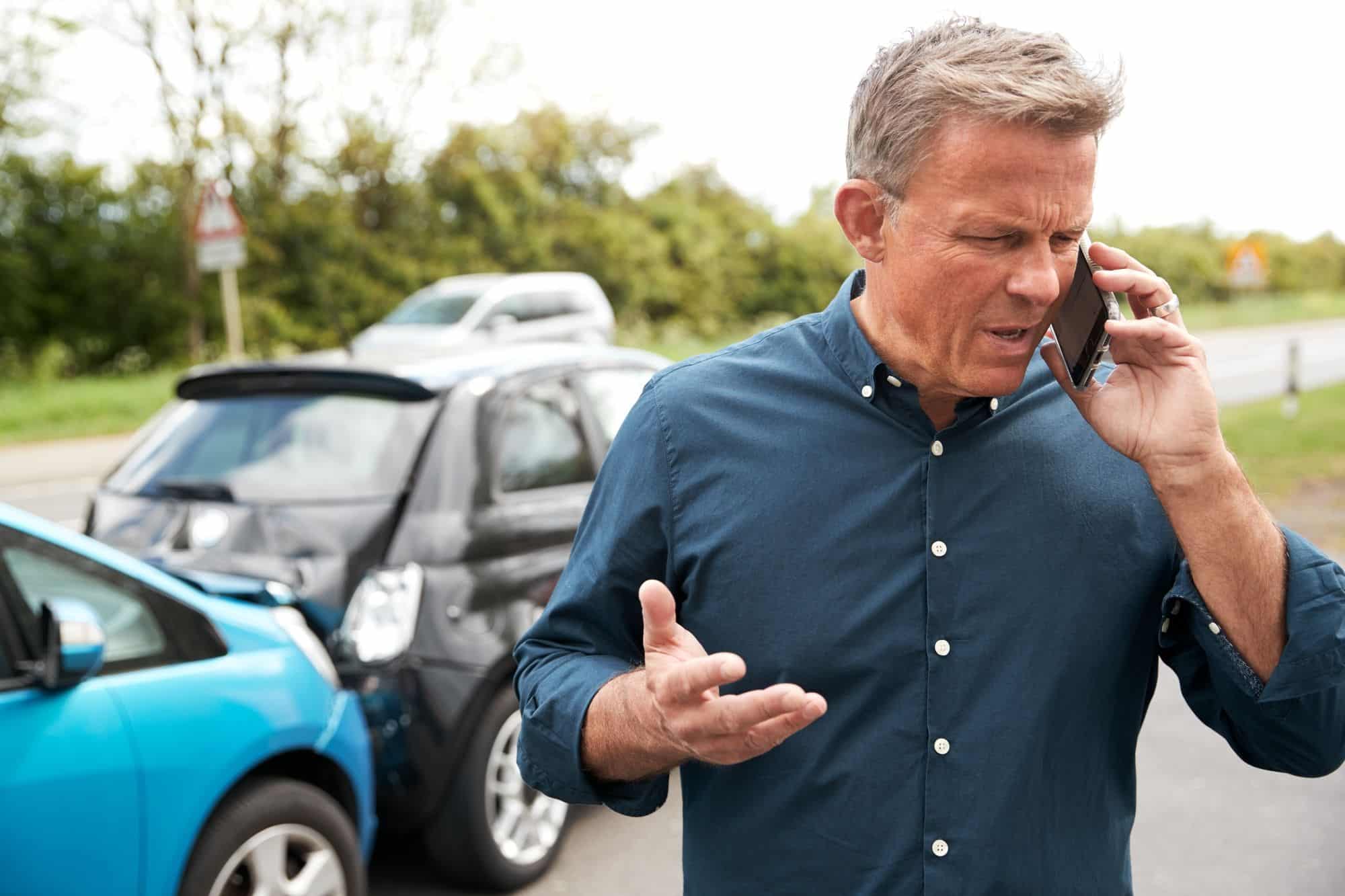 In 2019, Florida saw 401,867 car accidents. Of these crashes, 152,768 resulted in injuries and 2,951 in deaths. That means there were over 1100 accidents per day.
Car accidents can range from irritating fender benders to devastating, life-changing collisions that result in severe injuries or deaths. Even minor accidents can send your heart racing as you think about whether the other driver has insurance and what financial liabilities you may have.
Whether you have just been in a car accident or are curious about what to do in case this unfortunate event happens to you, we want to break down what your auto accident rights are.
What Are Your Rights After a Car Accident?
While most accidents are typically caused by the driver, there are some cases where a third party may cause an accident. "Third-party" just means someone other than the person(s) driving the vehicle(s) involved in the crash.
Examples of third parties can include vehicle owners, passengers, product manufacturers, employers, or providers of alcohol.
If a third party has caused a car accident that you are involved with, know your non-negotiable rights:
Compensation. If you are injured or your property is damaged, you have a right to compensation and can seek out a legal claim against those responsible.
Silence. It is your right to remain silent. There is no legal requirement that you speak with any party involved in the accident, from the driver to their insurance company.
Police. You have a right to call the police as well as file a report with them. Police reports are often helpful if you plan to file a personal injury claim.
Photos. You have a right to take photos of the auto accident as well as any injuries you sustained in the crash.
Witnesses. You have a right to speak with any witnesses to the accident and get their contact information. It is a good idea to direct witnesses to the police as well.
Medical Attention. You have a right to seek out medical help for and treat your injuries.
In addition to knowing your rights, it can be helpful to know what you should not do. Agreeing to a private settlement, admitting anything, or leaving the accident scene are not in your best interest and may negatively impact your case.
Discussing who is at fault with the other driver(s) is also not recommended.
What Information Is Needed After a Car Accident?
You need to collect some information after an accident so that you can pursue your legal claim. Jot down these details in the event of an accident:
Complete name and contact information for all parties involved
Driver's insurance information: company and policy number
Both the driver's license number and license plate
Accident location
Vehicle make and model as well as color
Collecting this information at the scene makes it easier to achieve a settlement more quickly.
3 Things You Must Do When an Accident Happens
With so many things to consider after an accident, it may be difficult to remember. If you are injured, you may not be thinking clearly.
If all else fails, just remember these three things:
Call the police
Document everything at the scene (taking photos, interviewing witnesses, collecting information, etc.)
Call both your insurance company and an auto accident attorney
The first two steps will help with determining the facts of the case. The third step concerns the parties who will work to negotiate a fair settlement.
While we all wish we could achieve a world without auto accidents, following these three steps can at least help ensure that you or a loved one gets what they are entitled to.
Why Should I Call an Attorney?
You may be wondering what the benefit of calling an attorney is. If you have been injured in a car accident, an attorney may be able to help you get a better settlement.
Their expertise may help you secure a fairer outcome, and it can be reassuring to have an experienced attorney to help as you navigate insurance claims and pursue a settlement. That way, you can focus on healing.
Just the threat of a lawsuit from an attorney can exert pressure on the parties involved, which may help to secure a better settlement. You deserve fair compensation for someone else's negligence behind the wheel.
Keep in mind that not all auto accident attorneys are able to give your case the same amount of attention. Be sure to find a lawyer who has the time to listen and communicate with you. You may wish to ask your attorney questions about their experience with cases like yours during an initial consultation.
Additionally, personal injury cases like auto accidents involve contingency fees, which means you only pay when you win. Paying upfront fees is the last thing you want to think about as your medical bills pile up and you have to miss work.
Defend Your Auto Accident Rights: Schedule Your Free Consultation with an Attorney at Weinstein Legal
The experienced attorneys at Weinstein Legal know your car accident rights when it comes to personal injury claims, and they will defend them vigorously as they pursue a fair settlement.
When you or someone you love is impacted by a driver's or third party's negligence, you need legal representation to get fair compensation for what happened. An auto accident attorney can help you navigate the confusing process of getting fair compensation for the damages or injuries you incurred.
The attorneys at Weinstein Legal are ready to act on your case and advocate for you to get you the damages you are owed. We serve South & Central Florida and the Treasure Coast from our Orlando, Fort Lauderdale and West Palm Beach locations, and we are always available to take your call. Call us at 888-626-1108.