When we search the market for a new vehicle, we often prepare a checklist. For some, speed and horsepower might be on their wish-list. For others, dependability and durability are key. However, it is safe to say that every car owner does have at least one mutual requirement on their checklist: safety.
As we've previously discussed on the blog, Florida roads are home to frequent accidents. Therefore, safety is crucial when choosing your vehicle make and model. For some interesting insight, let's break down Florida accident statistics by vehicle type.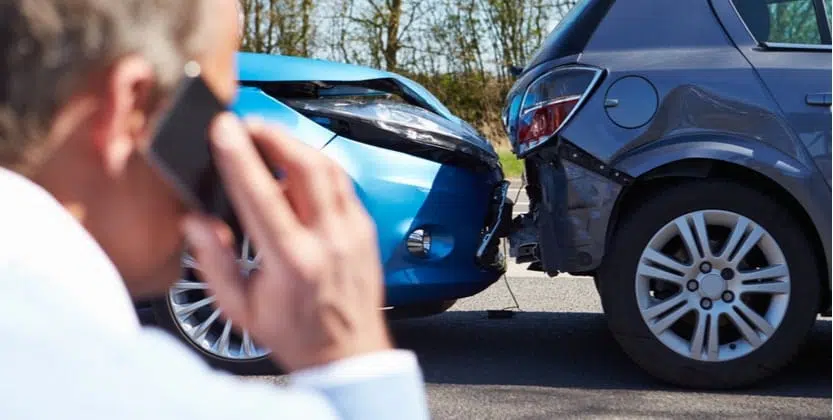 Vehicle Types Involved in Florida Accidents
Every year, the Florida Department of Highway Safety and Motor Vehicles releases a report titled "Traffic Crash Facts." This report details statistics extracted from law enforcement agency reports of motor vehicle crashes. Statistics include how many crashes resulted in personal injury or fatality, whether there was drug or alcohol impairment, the age of drivers, and injury levels by vehicle type.
For the purpose of today's blog, we're going to delve into injury levels by vehicle type. The report specifies 15 different vehicle types for both the driver and passenger vehicles involved in the accident. The most recent study includes:
| | |
| --- | --- |
| Passenger Car | Passenger Van |
| Sport Utility Vehicle (SUV) | Pickup |
| Light Trucks (10,000 lbs or less) | Medium/Heavy Trucks (more than 10,000 lbs) |
| Motor Coach | Motor Home |
| Low Speed Vehicle | Farm Labor Vehicle |
| Cargo Van (10,000 lbs or less) | Bus |
| Motorcycle | Moped |
For the purpose of this report, All Terrain Vehicles (ATV) were included as well.
Vehicle Type Most Frequently Involved in Crashes
Of this extensive list, buses, motor coaches, motor homes, farm labor vehicles, and cargo vans all resulted in the least amount of accidents. Mopeds resulted in shockingly less accidents and injuries compared to motorcycles, most likely due to their decreased rate of speed. Motorcycles resulted in 3,855 non-incapacitating injuries and 2,098 possible injuries, whereas mopeds resulted in 569 non-incapacitating injuries and 333 possible injuries.
In terms of automobiles, three vehicles stand out for safety.
1. Passenger Cars
A typical example of a passenger car would be a sedan, such as a the Toyota Corolla, Chevrolet Malibu, or Mercedes Benz C-Class. Passenger cars are the most common vehicles on Florida roads. Hence, they were involved in the most accidents.
However, of all the auto accidents that occurred with a passenger car as the at-fault driver, 28,329 were non-incapacitating, with 68,630 resulting in possible injuries, and 266,009 resulting in no injuries. In total, 72% of those involved in a passenger car accident suffered no injuries, and only 2% suffered incapacitating injuries.
2. Pickup Trucks
Individuals traveling in a pickup truck were almost three times as likely to receive non-incapacitating injuries than incapacitating, with 4,169 and 1,303 accidents, respectively. Though 9,446 were reported to have possible injuries, meaning none were present on the immediate scene, 53,833 accidents resulted in no injuries. Essentially, 78% of total individuals reported in pickup truck accidents received no injuries.
3. Sport Utility Vehicles (SUVs)
Though SUVs did report more possible injuries than pickup trucks, with 19,653 incidents reported, they stood out in terms of non-incapacitating and no-injury accidents. Those traveling in an SUV received 7,812 non-incapacitating injuries and 81,008 no injuries. In total, 73% of those involved in a SUV-driven auto accident walked away with no injuries.
Are you on the hunt for a new set of wheels? Before taking your new vehicle out for a spin, consider which offers the most amount of safety in the case of a crash. If you or someone you love was involved in an auto accident, contact Weinstein Legal or fill out a free, no-hassle case evaluation.